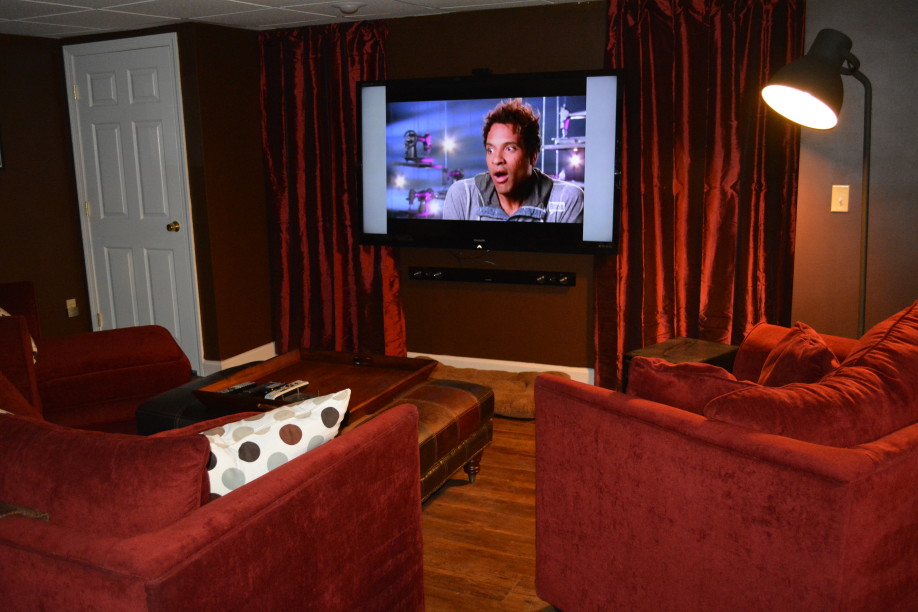 So you want to finish your basement? Stop… there are things you need to know before you hire someone and jump in with both feet! Finishing a basement isn't as easy as one might think. Here are 5 things you should be thinking about in your basement, and how they affect you when finishing a basement: 1 mold, 2 mildew, 3 water leakage, 4 humidity, and 5 materials. Once you understand these concerns and know the do's and don'ts, you're off to the races. Basement finishing with the right materials can bring much valuable living space in a short time and at a lower cost of that of a home addition, while offering the same square footage.
Ok, so now let's talk about design. Designing a basement can be so much fun and can look great, but keep it simple in my opinion. The simpler, the better. Keep walls as clean as possible, minimize jogs and what I call, 'little catch-alls'. I know, let's maximize every square inch, that's what you're thinking. Not always true… simple is best. This goes for the ceiling, as well. Don't make it look like you're boxing around something. This is an amateur move, so sacrifice some ceiling height for aesthetics. Another important thing is to keep it as open as possible at the stairs. You don't want it to feel like you are entering a cave! If you keep these tips in mind, your new basement will be inviting, and people will want to use it all the time.
Now that the room is set and it's a blank canvas, it's time for you to stage it. Bring in furniture and items to define what the room will be. Maybe you want a family room, a play room, game room, etc. Make it cozy and fun with big floppy comfy couches, oversized beanbags, gaming systems, big flat screen television placed just right, and don't be afraid of darker colors which can make it feel warm and cozy. Adding an electric fireplace is another great design idea. It can provide some extra heat and ambience. So, in short you can design almost anything with your basement. You can let your imagination run wild and have fun, but keep it simple.