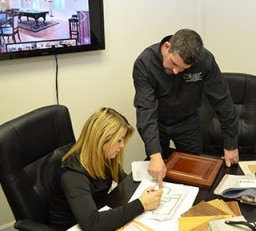 Basement Finishing since 2007
Kaks Basement Finishing & Design has been working with customers in the Greater Boston, Metrowest & South Shore area on basement remodeling projects ranging from small basement renovations to large basement renovations since 2007.  We provide you with a smart and worry-free solution by converting your unusable, wasted space into  "A New Level of Living"™
Here at KAKS, we pride ourselves by providing our customers with top quality workmanship, and honest and professional service from start to finish with a personal touch. We stand behind our products and services 100% and promise our customers a final product that reflects their personality and lifestyle. With a solid foundation and strong relations with major vendors and manufacturers, we instill confidence in our customers knowing that we are dedicated and vested in our industry. Proving longevity and growth year after year.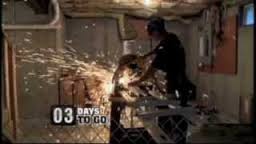 Qualified and  Dedicated Licensed Professionals with Many Years of Experience
Our dedicated teams are made up of qualified licensed professionals with many years of experience. Our goal is to direct, manage and work closely with our installation crews and electricians to determine our customer's specific needs with keeping their budget a priority. We believe in open communication as a key to achieving your desired results, and we pride ourselves on meeting budget and scheduling requirements. We are a proud member of the Better Business Bureau with an A+ rating.
---
With today's economy, you can't afford to be taken advantage of.
(Avoid Costly Mistakes) Sure there are companies that finish basements and contractors that finish or remodel basements. But do they do a good job? do they specialize in this area of construction? Or do they just "occasionally" finish a basement?  When we at KAKS Basement Finishing & Design renovate, finish or remodel a basement you can be sure that it is done right because this is what we do. We are Basement Finishing & Remodeling Specialist that offers you an incredible service for a great price. We keep our overhead low bringing the savings directly to you, our customers. Don't be fooled by fancy marketing, high-pressure sales. When it comes to our product, customer service, craftsmanship, and pricing there is NO competition. Shop us first or last, it doesn't matter. Our customers are always amazed by the product and service they get for the money compared to our competitors.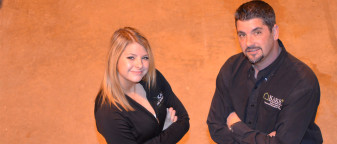 "We have designed our website not only to showcase the Impressive Basement Finishing product & KAKS Basement finishing product, and our basement finishing products but to help inform you with important information and facts about mold and other traditional products used to remodel your home with. It is important as a consumer, to educate yourself and know that the products and services you buy are the best.