If You've Been Looking To Finish Your Basement You've Come To The Right Place…
Introducing the Ultimate Basement Finishing Solution, Finishing Systems That Are Truly Designed For The Basement Environment with Beauty, Functionality, Styling And Sophistication!
With KAKS Exclusive Basement Wall Finishing Systems & Flooring Systems it's Easy to enjoy the inviting comforts of upstairs in your very own basement. Healthy, Dry, Safe, Warm, Clean & Fast Drywall-Free Basement Finishing, creating a seamless transition into your new & desirable living space. Transforming your new basement in weeks with the look & feel that you're accustomed to, it's hard to believe your in a basement!
Here are just a few Basement Finishing Ideas when finishing a basement or refinishing a basement: a recreational/playroom for the kids, home gym, teen hangout space, man cave, extra family room, in-law setup, extra bedroom, home office, theater room, etc.
Providing the very Best in Basement Finishing, learn more about our Attractive & Durable, Mold & Mildew Proof, Worry-Free Basement Finishing Systems available today on our products page. Building Smart, Safe & Healthy Basements… from design to finish we do it all! Available Services Include: Complete Basement Finishing & Remodeling * Basement Design * Basement Waterproofing * Basement Wall Framing & Finish * Basement Flooring Installations * Basement Insulation * Electrical * Plumbing * Ceilings * Doors * Basement Windows * Egress Windows * Bulkheads * Stairs & Spiral Staircases * Consulting & Permitting
Specializing In Basement Conversions Is What We Do – From Basement To Beautiful Living Spaces! ™
CLICK ON BASEMENT PHOTOS ABOVE TO VEIW LARGER IMAGES.
The Smart Way to Finishing Your Basement. Schedule an In-Home Basement Evaluation Today Let's Get Started! Call 781-871-8887
A Perfect Finished Basement With You In Mind!
My wife and I want you to know that refinishing our basement was the best decision we made in 2009. There are not many times that we can look back and actually pin point something from the previous years that has had an impact on how we live our life,but now we can. Our basement although "finished" previously is now truly a finished living space and a completed part of our home.
I had Steve and his crew convert my unfinished basement into a 2 bedroom, den and 1 bathroom apartment, including full kitchen I could not be happier. The project turned out better than I could have ever imagined. The crew was always on time and never cut any corners.
We were very pleased with the experience we had with Impressive Basements. They were the easiest company we looked at to deal with and seemed to have the most complete product. We always felt that they were concerned to make the basement how we wanted it. All their workmen were friendly, courteous and easy to work with. Our basement looks great and we are proud to have guests stay there.
The impressive basement team finished 550 sq ft of space in our basement. I am pleased to write this review of the impressive basement team of New England. Steve and his team are a collection of consummate professionals. The positive experience with Impressive Basements started with owner Steve Sweeney. Steve is extremely customer focused.
I am writing to let you know just how very "impressed" my wife Sandy and I are with our new Impressive Basement System. As you know, one of the reasons we installed this water proof and water resistant material was because of a major flood that destroyed our traditional wallboard and carpeted finished room in our basement several springs ago. Little did we know that the material would be tested just a few short months later after installation when our water compression tank sprung a leak and sprayed water all over our basement and flooded our newly designed finished basement! As you told us, we were able to easily remove the floor panels and quickly vac and dry the basement and experienced no damage, mildew or water stain issues with any of the wall panels or other materials and our basement is back to normal and looking just great.
Finance your Basement Remodeling project Easy, Fast, Paperless Application. Instant approval looks, Zero Interest, Zero Payment Plans.
Learn More About Our Super Easy Financing Options! Please Call 781-871-8887 Let Us Get You The Money.
Request A Quote Today!
Email KAKS Basement Finishing & Design of Hanover
Use the form below to send an email to KAKS Basement Finishing & Design of Hanover. Please leave your name, telephone number & email address if you wish a reply. We thank you for your interest in contacting us and will respond to all inquiries promptly.
Specializing in Drywall-Free Basement Finishing and Basement Remodeling Systems since 2007
Our Basement Finishers Serving Boston MA, Providence RI & Manchester NH.
TRUST IS IMPORTANT!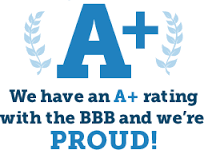 Knowing who you are working with when doing business is the most important piece of the puzzle. Here are the most common mistakes consumers make:
Going with the lowest price

cheap is cheap and you generally get what you pay for.

Not enough research

Do your homework, the internet is a great tool, if you look you will find your answer, and if you are unable to find info or reviews about a particular company or product that is reputable and has claimed longevity, this should raise concern.

Bigger is not always better, don't be fooled

Companies posing as a big name, claiming the name of the product for which they sell as their company name. Don't be misled. Find out who they really are.

Sacrificing Quality For Speed

Speed is great when done correctly, and it's even better when it's done with quality. Some companies will lure customers in with this tactic selling the super quick installation due to the 'design and ease' of installation of the basement system. It's most important not to overlook quality and integrity of products & service for speed.

Falling for the discount

There are plenty of companies employing sales-driven personnel, offering multiple discounts after giving you a price. What is the real value if it can be discounted so low? How can the price fluctuate so easily?
KAKS Basement Finishing Wall Systems & Flooring Solutions. Your Exclusive Impressive Basements Dealer.
Leading the way in Basement Finishing & Basement Remodeling since 2007 installing our basement finishing systems in hundreds of homes across the greater Boston area in towns like Duxbury, Cohasset, Marshfield, Plymouth, Kingston, Eastham, Hingham, Norwell, Westport, Scituate, Pembroke, Newton, Needham, Sharon, Canton, Wayland, Marblehead, Wellesley, Dover just to name a few, making us one of the most recognized and finest contracting companies in our industry specializing in basement finishing & remodeling. With our main offices located on the South Shore of Boston in Hanover, MA. housing our warehouse space and beautifully designed showroom, you can be confident knowing that our committed staff is always there. Our goal is to provide each customer with an exceptional experience, working together to achieve the perfect result.
Here at KAKS our priority is our customers, our reputation and integrity!
With a reputation as Boston's best & appearing on hit tv shows as a featured product, we know basements and that basement finishing is a popular home improvement project, bringing one of the best returns on investment while enhancing family living. Reclaim that unused space! Remodeling your basement is the most economical way to add living space, possibly even doubling your living area. Increasing valuable living space and home value in much less time and cost than above-ground construction, while being non-intrusive to your everyday living. Let one of our dedicated teams of qualified licensed professional contractors with many years of experience Finish Your Basement fast, clean, healthy, safe, on time and on budget today!
"Basement Finishing Made Easy" ™
With today's economy you can't afford to be taken advantage of.
We are the basement remodeling solution that offers you incredible products & service for a great price. We keep our overhead low bringing the savings directly to you, our customers. Don't be fooled by fancy marketing, high pressure sales. When it comes to our products, customer service, and pricing we are the Champions of basement finishing. There is NO competition, Don't settle for less when you can have the best.
OUR GUARANTEE:
Best Quality & Service

All projects must meet the company's highest expectations.

No Sales Games

It's Simple. You get the very best products & service at the best price.

Detailed Contracts

All contracted projects are in writing outlining project details, scope of work to be performed, completion dates and assigned lead project supervisor, overseen by company staff & owner.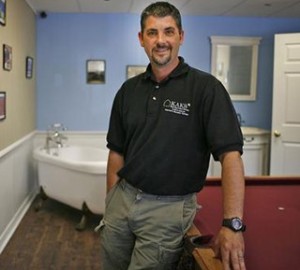 See What Our Customers Are Saying
"We are writing to thank you and your entire Impressive Basement team for the outstanding job you did in transforming 550 sq. ft. of unfinished basement space into a beautiful second family room and exercise area. The entire process was painless. The initial sales presentation was low key, a welcome change from some of your competitors."
"I liked how honest Steve was about his product and the work that would be performed. He was not just trying to sell me something he was really trying to help me fix my problem while keeping in my budget. Steve and his team were able to fit me in within a week of me accepting their proposal."
Watch As We Transform Basements Into Beautiful Living Spaces!!!!
As Seen on Episodes of Flipping Boston
Finishing Basements One Time, To Last A Lifetime ™
The Perfect Basement With You In Mind

Recreational/play room for the kids, home gym, teen hangout space, man cave, extra family room, in-law apartment setup, entertaining space, extra bedroom, home office, bathroom, wet bar, theater room, kitchen, etc.
Healthy, Safe And Worry-Free!

With our extensive knowledge in basements, we have developed our advanced products knowing the challenges and concerns when finishing a basement.
Maintenance-Free and Drywall-Free

Finishing the basement systems specifically designed for the basement environment, mold & mildew proof, waterproof, seamless wall systems.
Pro Basement Finishing & Remodeling
Our Process

Our Quoting process is simple! Here's how it works: you call us or fill out the short form, we set up a time to come to your home. We listen to your ideas on how you would like to finish your basement. This should take about 1 hour from start to finish, then we give you the price for your completely finished space. The best part, no hidden costs! and no middle man to haggle with.
One Stop Shop

Your One Stop Shop for all your basement finishing needs!
We do it all from the walls, flooring, ceiling, lighting, plumbing and waterproofing.
Basement System Features

Removable: when access to foundation walls, plumbing, and wiring is needed, Breathable: eliminating mold, mildew & moisture concerns, Dent-Stain Resistant: Much Less wear and tear, Thermal & Acoustical high R-Value Eco Insulation: Providing unmatched sound absorption and thermal qualities, drastically reducing the transfer of heat and sound into and out of the home. Lifetime Warranty!